Hi there! If you are new to my blog, I am glad you are here! I am Magda and I own ReImagine Interiors, an interior design boutique firm based in the Philadelphia suburbs. It is my first time participating as a guest in the One Room Challenge and I am super excited about it (and nervous too!)
So what will I be designing? I put  a lot of thought into this, and believe it or not I was paralyzed by indecision until earlier this week because while I have so many projects in work, finalizing a room in 6 weeks feels like is a lot of pressure. Since both my in-laws and my family will be visiting this summer  the pressure is on already to have the guest suite ready. We'll start with the guest bathroom since that does not really exist…yet.
The space that will become the guest bathroom used to be our(awkwardly located) walk in closet that we re-designed to be a laundry room and guest bathroom. The framing is done and the plumbing is there. We also had a few oopsie moments along the way so this should be easy right?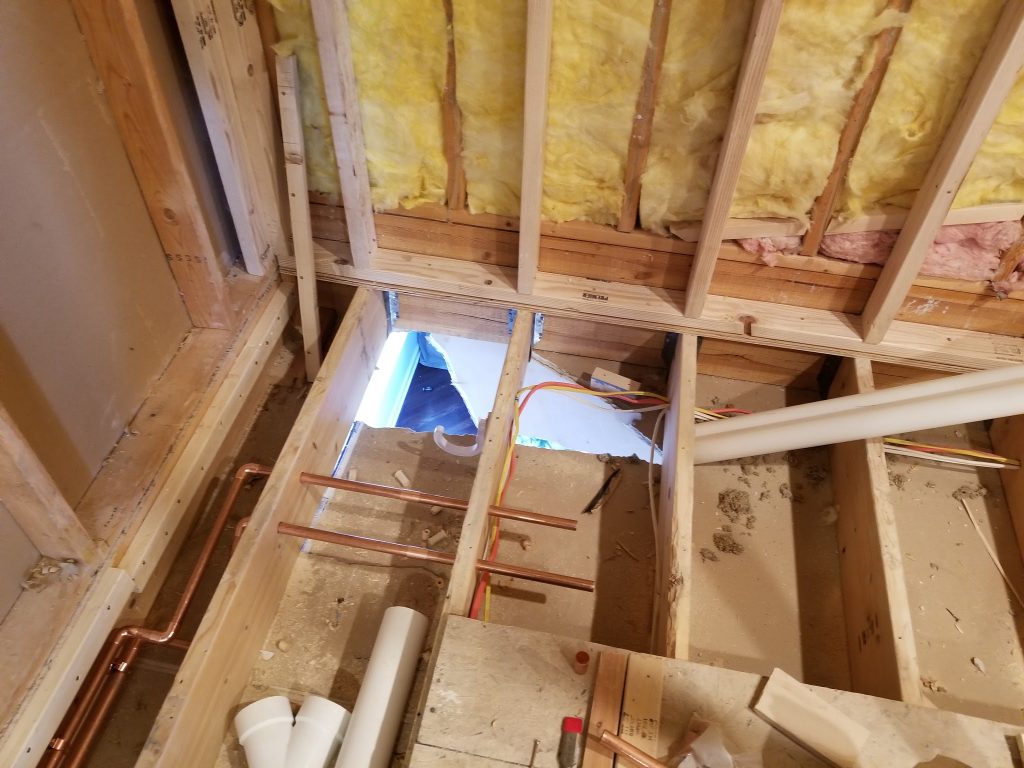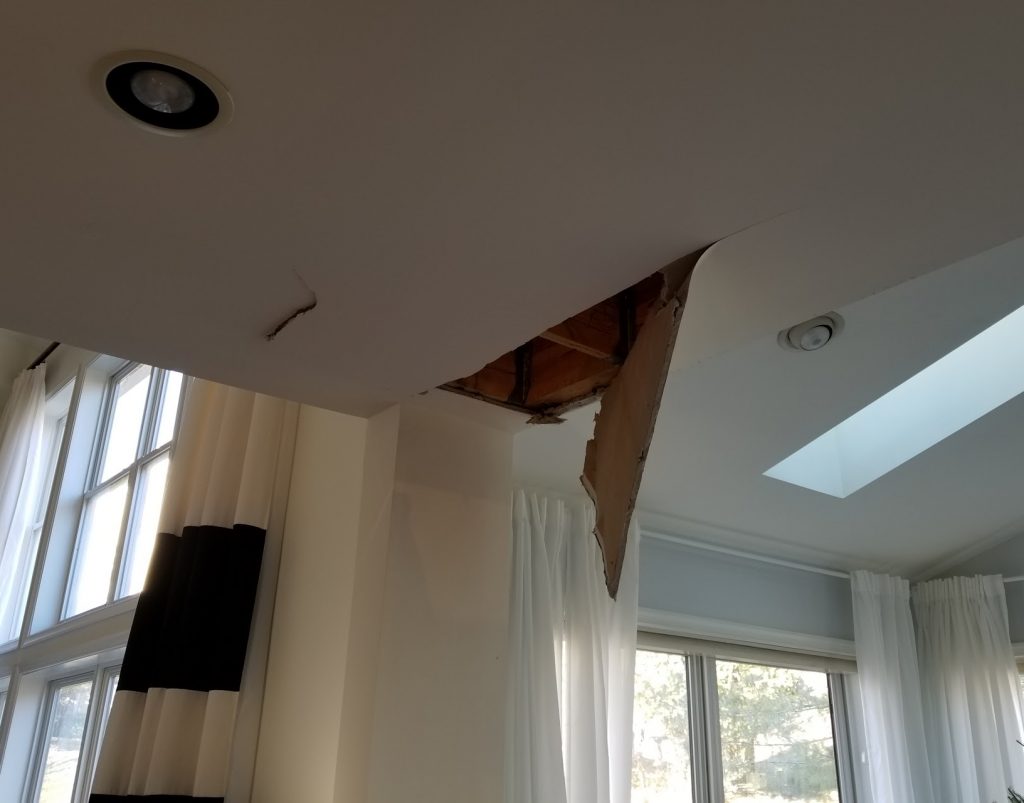 And here is the partial design board for this space. I tried to not get to crazy with it, since it will be a space used by my in laws, but keep will it light and bright like the rest of the house.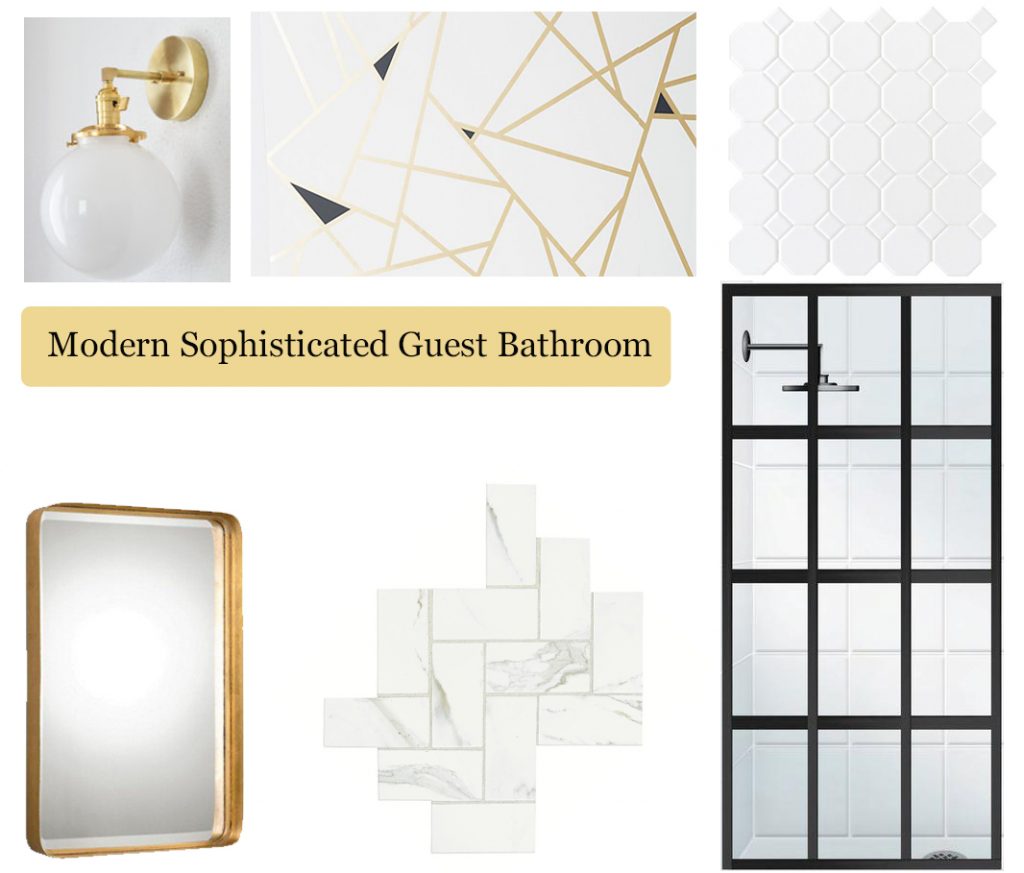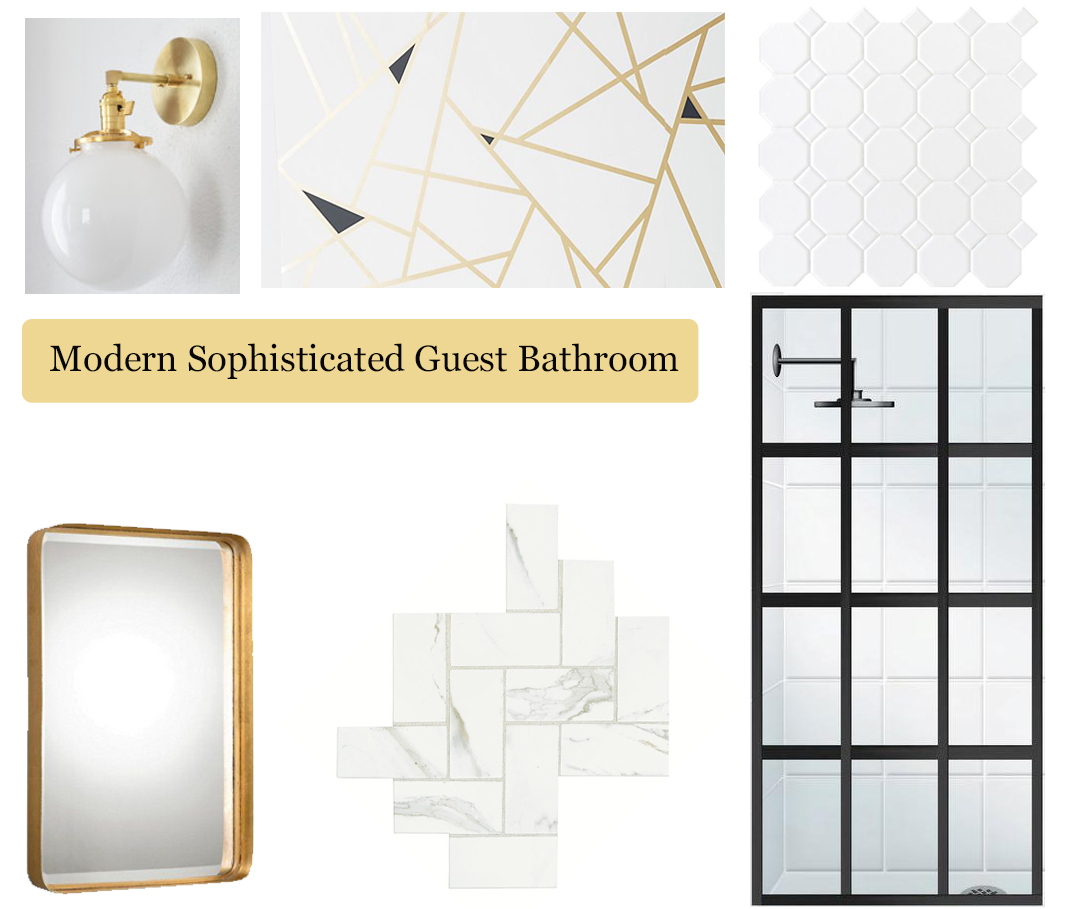 Our To Do List:
Hanging drywall on the ceiling and walls – halfway done
Laying cement board on the floors and shower wall
Installing the vapor barrier
Tiling the floor and shower walls
Priming & painting the space; hanging wallpaper
Build the vanity
Installing fixtures
Installing the light fixture
Purchase all finishes and hope everything will make it on time! This is not a time you want to hear the dreaded "on backorder" word
That seems like a lot and I am pretty sure I forgot some things on the way. Wish me luck and follow along for the next six weeks as I share the progress of this bathroom makeover. You can find updates on Instagram and Facebook, and of course, right here on the blog every Thursday.
In the meantime, check out the main participants and sponsors of The One Room Challenge. Be sure to check out the week 1 linkup for the guest participants