---
Are you someone who can take a concept and run with it? Our Online Interior Design service is a good fit if you want great design and a well-prepared design package with all the drawings, products, and details to implement on your own, but there isn't a feeling of being overwhelmed by project management or logistics of ordering.
If you live in the greater Philadelphia area would like us to measure and asses the space in person before preparing your design plan please contact us.
​If your home is undergoing construction, a gut renovation, requires meetings with architects and contractors, then you are a full service interior design client.
ONLINE DESIGN PACKAGES INCLUDE
A floor plan
3D Concept view
Concept board
A product list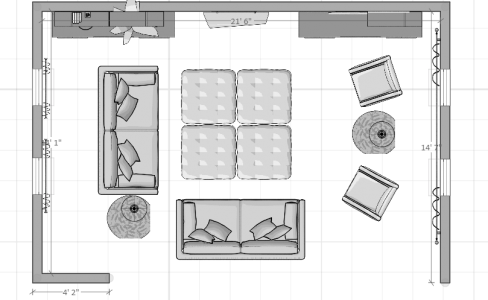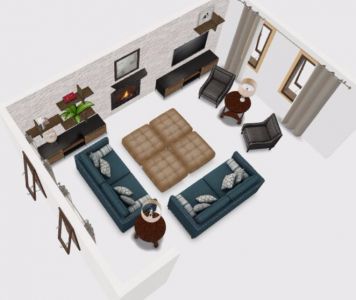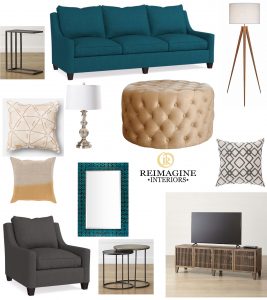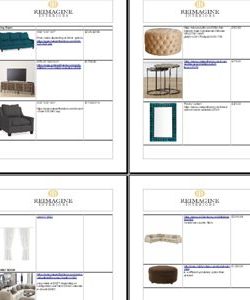 HOW DOES ONLINE INTERIOR DESIGN WORK?
After purchasing your design package, you'll receive an email with instructions on what to do to get started:
Selecting inspiration pictures
Filling out our design questionnaire
How to choose your furnishing budget(it will influence your shopping list)
Measuring your room
Taking photos of the space​​
Taking photos and measurements of any items you wish to keep
Once we receive all the info, we begin working on your floor plan and 3D concept views, so that you know exactly where to place everything and we'll select furnishings for you, based on your design questionnaire, desires, style, and budget.
After the heavy-duty design work is completed, you will receive a clear and comprehensive design pack that shows you exactly how to tie it all together.
[…] we were debating a new construction project in the basement. We had tried on our own for 4 years to come up with a layout that worked. But, after we applied her design to our spaces, we have no need to do that new construction! Our room is much more functional and pleasing to live in; the whole family loves it more. Magda was prompt with communication, up-front with her process, and gave us options of letting us implement the design or utilizing her help. She was also thoughtful to use the existing furniture we had where possible. My husband and I are are pleased with the results and would recommend ReImagine Interiors." – Dianna
Ready to get started?