As a designer, moving into rental was a bit of an adjustment, to say the least. I was limited in what upgrades I could bring into this new space, but with a little creativity, even the plainest space can be transformed into something that you love. I did have a blank slate to work with and that made things a bit easier. Here are some of the decor updates I did to make this new home feel like home, and you can try them too regardless if it is a rental home or your forever home.
Update the lighting 
I swapped out the builder grade/dated light fixtures for some that are more my style and had some personality.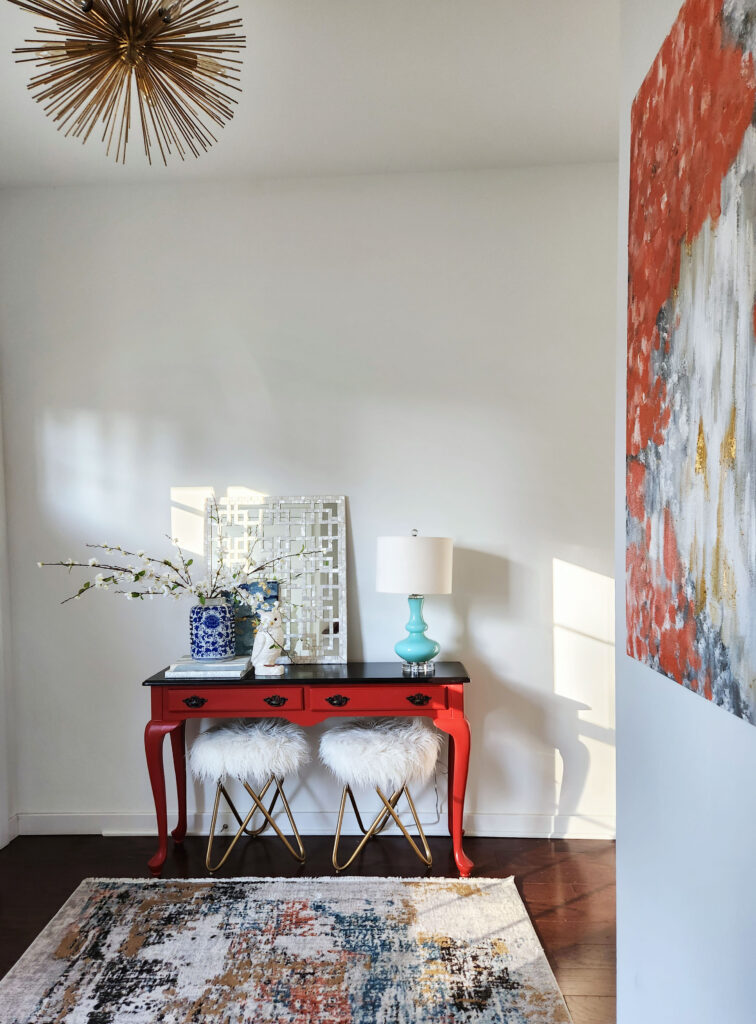 Most homes for rent available here don't really have great lighting but this is an opportunity to personalize your new place by adding floor and table lamps.
Art and decor 
In most of the cases painting the walls is not allowed, and hanging wallpaper was completely out of discussion. I used art to make my new home feel less blah. Can you tell I love color? And the white background works actually great now!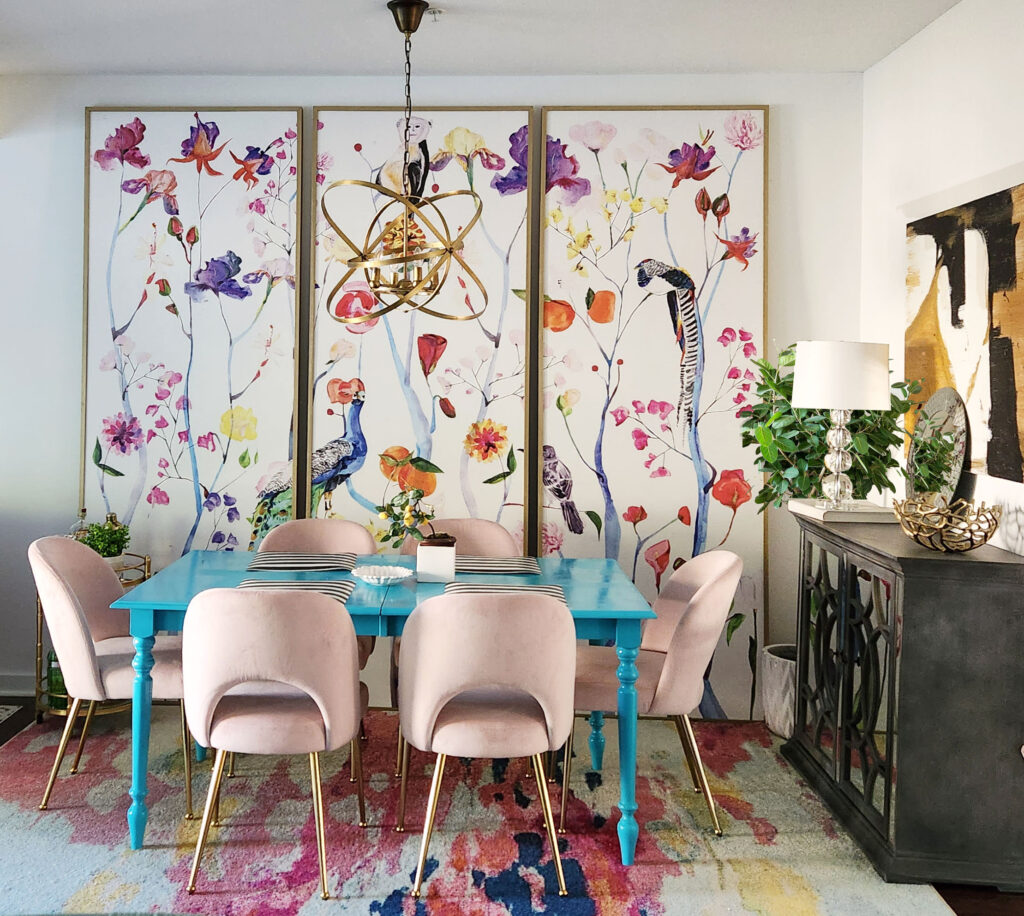 I used area rugs, to add color and texture, and helped defining the rooms in an open floor plan.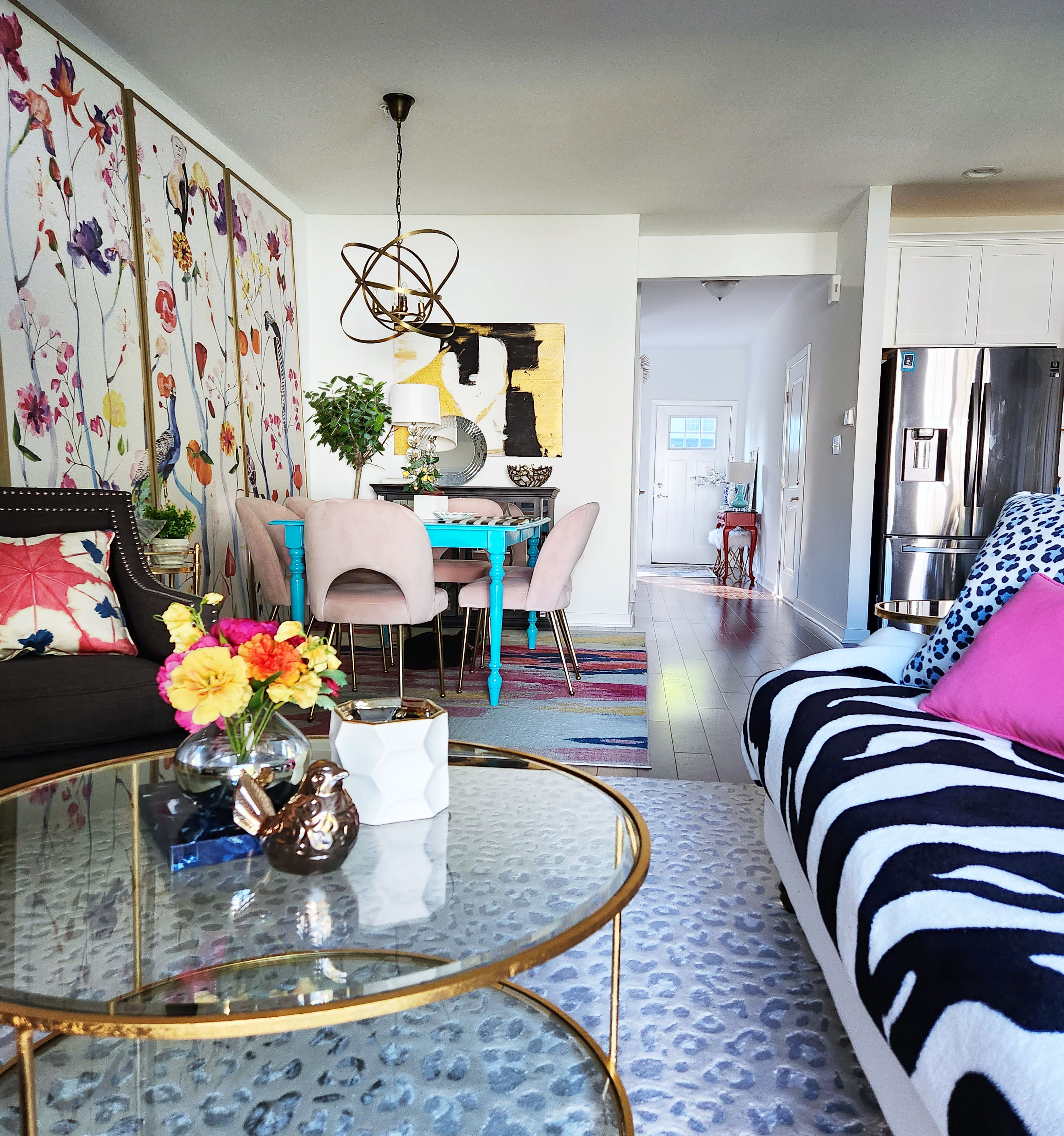 Bring in some life with greenery
I definitely don't have a green thumb but love some greenery around. It feels like it brings a room to life and adds another layer. I prefer real plants and chose tropical trees because of the low maintenance required.
Furniture positioning
Living in a small space with an open floor plan isn't really helping with storage for items needed day to day. Placing an armchair in the corner created a conversation area for the living room and it also helped to hide the printer, all the cables from TV, router etc.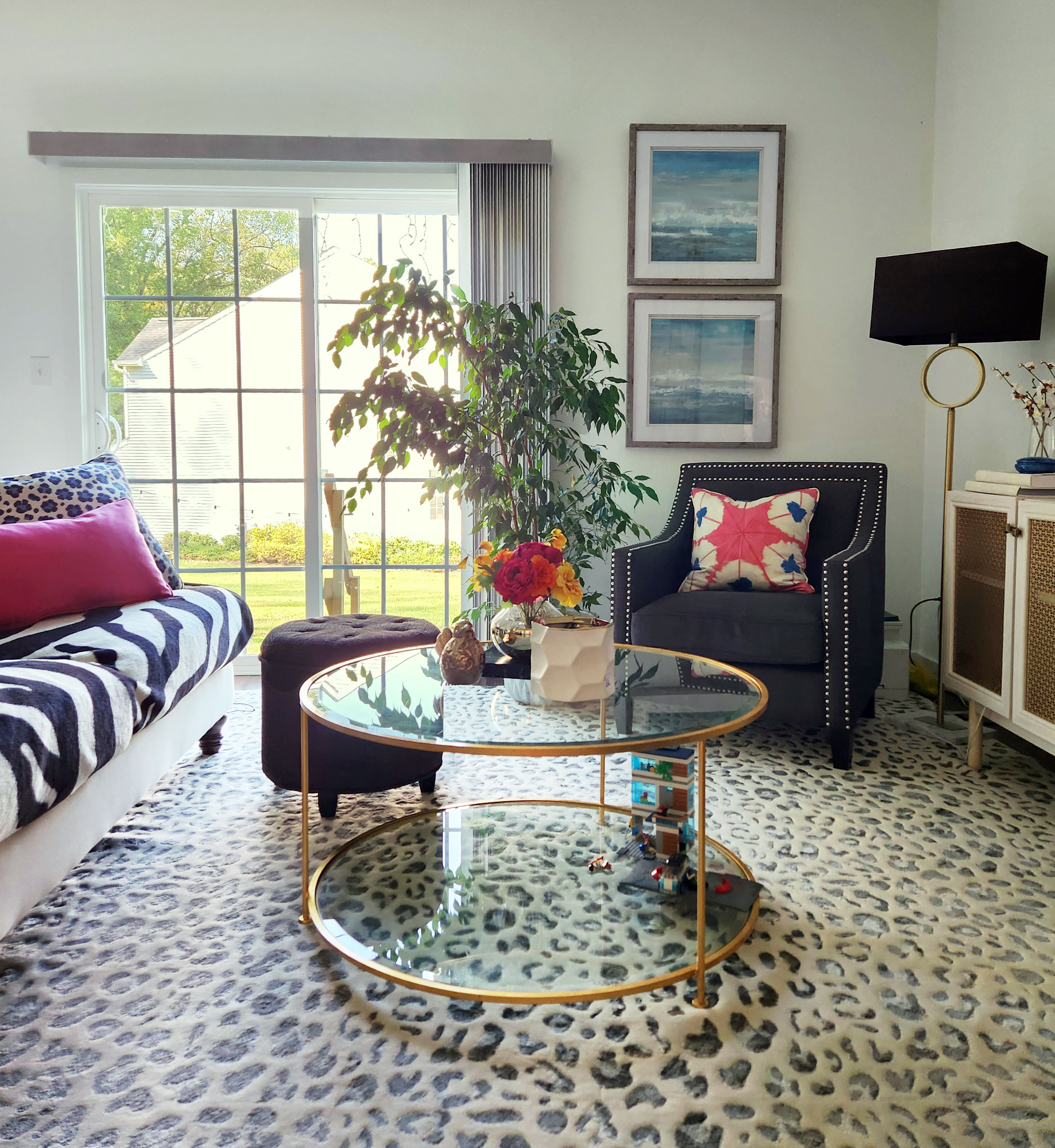 Create a cozy corner
Last but not least, one of the projects that brought me a lot of joy was helping my kids feel like home. Creating a cozy corner in my daughter's room to hang out and creatively playing with light in my son's room made for two happy little kids.